Our Director
The Director participates in a continuous program of in-service education and studies for professional and advancement in order to remain alert in the ever-changing needs of today's families and to the findings of current research.
Our Founder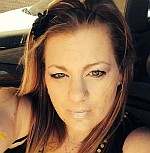 Jaimie Eckert
Our Owner Jaimie Eckert founded AACLC in 2009 with the hopes of providing a home away from home for children. When her children were little she had a hard time finding adequate care for her little ones when they went to daycare years ago. She wanted parents to experience a different level of care that she craved for , for her own children.
AACLC was born and has grown since then into a center that she sends her youngest to today to get the best learning environment. Ms Jaimie has 4 children of her own and lives here right in Arbutus by the school, which is located in her home church. She has a 4 year Degree in Business and her Level 4 Accreditation by MSDE.
The All About Children Learning Center
All About Children Learning Center is open to all children, regardless of race, nationality, or creed, who may benefit from this type of program.
All that we expect of the children is that they come to All About Children Learning Center, be themselves, and have respect for others.
What we expect of parents and guardians is that you read the operating procedures in this handbook and in supplemental notes and newsletters that may be sent to you from time to time; and that you feel free to be a part of All About Children Learning Center, offering suggestions, comments, and constructive criticisms, as well as financial and moral support.
When you enroll your child in All About Children Learning Center, we assume responsibility of giving you assistance with the special needs in relation to your child's school adjustment, growth and development.
Curriculum Info
At All About Children Learning Center we strive to offer children an in-depth curriculum that builds on itself each day they are enrolled. We want our children to learn these skills and build from them in order to learn new ones each year. Our Curriculum does just that! Our Children learn each milestone skill and move on to bigger and brighter lessons each year, instead of going over the old "tried–and–true" each year. The children learn and grow with each lesson.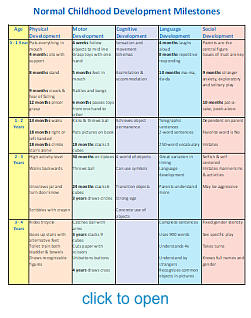 We have lesson plans for children ages:
4 to 6 months
6 to 9 months
9 to 12 months
12 to 18 months
18 months to 36 months
36 to 60 months
5 and up for Summer
We also use Scholastic for Science and Social Studies
Our Kindergarten is Accredited by MSDE
Kindergarten lessons include:
Language and Reading through McGraw Hill (Treasures for Kindergarten)
Scott Foresman Math
Scholastic for Science and Social Studies
We offer class assessments 3 times a year for parents.
Parent Testimonials
Thank you for all your support of our child care for Will these last 2 years! He has grown up so much and we will ALWAYS remember All About Children as his first loving and caring school. We will miss seeing your smiling faces every morning and evening, but we promise to stay in touch from Texas. Love,
- Holli and Jeff Jordan
Thank you for all you have done for Audrey & Emmett for the last 4 years! We will be sad to leave, but we have a little something to share with all the staff as our way of saying thank you! We will visit you all very soon.
- The Seigfrieds