Please call to inquire about our current rates. Part-time care is available for children over the age of 2.
Partnerships
Parent Testimonials
Thank you for all your support of our child care for Will these last 2 years! He has grown up so much and we will ALWAYS remember All About Children as his first loving and caring school. We will miss seeing your smiling faces every morning and evening, but we promise to stay in touch from Texas. Love,
- Holli and Jeff Jordan
Thank you for all you have done for Audrey & Emmett for the last 4 years! We will be sad to leave, but we have a little something to share with all the staff as our way of saying thank you! We will visit you all very soon.
- The Seigfrieds
They say it takes a village to raise a child. But no one ever says where that village is or how to get there. Thanks for being an important part of our village for the past 8 years!
- Stephanie, Kevin, Ben and Josh
The All About Children Learning Center
All About Children Learning Center welcomes all children, with one goal in mind, preparing children for their future.
We work with families and children from all backgrounds to educate, nurture and prepare for children for their first steps. We use our curriculum and individualized goals to work with children individually and as a whole group while parents work at home on the skills we instill upon them. We offer a sense of home while finding ways to educate at the same time.
Raising children is a collaborative effort from teachers and families, while still following MSDE guidelines, and we work hard to ensure that communication is open and that we all work together for our children's future.
Curriculum Info
At All About Children Learning Center we strive to offer children an in-depth curriculum that builds on itself each day they are enrolled. We want our children to learn these skills and build from them in order to learn new ones each year. Our Curriculum does just that! Our Children learn each milestone skill and move on to bigger and brighter lessons each year, instead of going over the old "tried–and–true" each year. The children learn and grow with each lesson.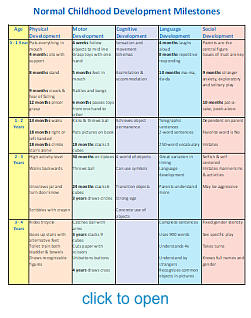 We offer individual assessments twice per year using Healthy Beginnings and Brigance early childhood screening.
We have lesson plans for children ages:
4 to 6 months
6 to 9 months
9 to 12 months
12 to 18 months
18 months to 36 months
36 to 60 months
5 and up for Summer
We also use Creative Curriculum and Scholastic for Science and Social Studies
KC Dance and Fitness comes to our center to offer a weekly gym class at no additional cost.
Parent Testimonials
Just wanted to say thank you for the past 5 years. Your daycare took such good care of Liam we figured 'why not do it again?' All kidding aside, thank you for caring for our son. His time at AACLC made him more than ready for Kindergarten.
- Tracey, Wil, Liam and Dierdre
Thank you so much for the wonderful care you have provided for Solomon over these past two years. It has been a comfort to know he's been in such a nurturing, engaging community each day. Our whole family is appreciative of how much you have helped Solomon thrive and grow.
- Dinah and Solomon