We are members or partners of the following organizations:

Arbutus Business and Professional Association


Arbutus United Methodist Church


Community Support Services for the Deaf


Starz Dance & Fitness


Dynasty Sports Academy

Maryland EXCELS


MSDE
Accredited Kindergarten


NACCRAA
Child Care Aware of America


Reading Rover with BCPL
About All About Children Learning Center - Arbutus MD
Please take a moment to get acquainted with our staff.
All staff at AACLC have CPR, First Aid, and AED training, as well as Emergency Preparedness Training.
To send an email simply click on the person's name.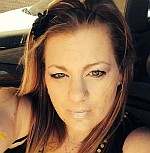 Jaimie Eckert
Founder
Ms. Jaimie Eckert is our founder and comes everyday to our school to volunteer whenever possible. She has her hands full with 4 children of her own, 2 dogs, and a demanding career. She has her BA in Business and is Director Qualified by the State of MD. She also has her Accreditation from MSDE Level 4. Ms. Jaimie adores children and loves to see them smile and learn while they explore the world. Her favorite phrase is "its all about the children."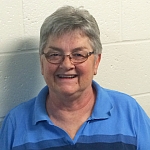 Gail Frank
Office Manager
Ms. Gail Frank is our Office Manager and has been with the school since it opened in 2009. She has been happily married to Mr. Ed Frank for the last 48 years and has 3 children and 7 grandchildren. Ms. Gail is a retired Oncology Nurse at University of Maryland with an MA in nursing. Ms. Gail is here every day from the time we open to the time we close because she says she loves the family atmosphere of the center!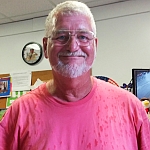 Ed Frank
Chief Financial Officer
Mr. Ed Frank is the school's financial officer and in his spare time he does all our handy work at the center and takes care of our grounds as well. Mr. Ed has been here since the school opened and is happily married to Ms. Gail Frank for 48 years with 3 children and 7 grandchildren. Mr. Ed is also a retired Nurse from University of Maryland. Many of the children call Mr. Ed "Pop-Pop" and he says he loves to sugar them up and send them home!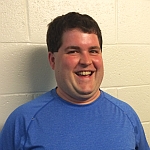 Sean Frank
Maintenance & Laundry
Sean Frank is our laundry man and maintenance man when we need it at AACLC! He tries to help the family business whenever he can when he is not working at his full time securities job. Sean has been with the company since its opening and loves to come see his second family.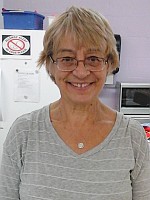 Klementina Kalachnikova
Childcare - Infant Room 3
Ms. Tina has been with our school since 2010 and is the Lead Teacher in our Toddler Room. She has a Degree in Music from her native Tarousa, Russia, and has been working with children for over 20 years. She is Level 4 Accreditation with MSDE. She is happily married to Leonid and has two grown children. In between hiking and camping she loves to play with the children and nurture them.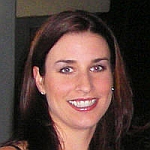 Kristin Celano
Dance & Gym Teacher
Kristin has over 25 years of dancing experience and has been teaching in the Baltimore area for over 15 years. She received extensive training in the art of dance at the Janette Brown Studio of Dance in the areas of ballet, pointe, tap, and jazz. Most recently, Kristin was the co-owner/director of A Step Ahead Dance Center in Perry Hall, MD from 2007-2013. She also holds an Associate of Arts degree in Early Childhood Education and is certified in CPR and First Aid through the American Heart Association.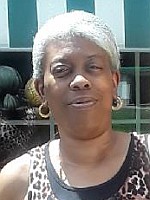 Robin Massie
Childcare - Infant Room 3
Ms. Robin has been with our school since 2013. She graduated from CCBC with her Certification in ECE, and has Level 2 Accreditation. Ms. Robin, who hails from Pittsburgh, is engaged and has 2 children and 4 grandchildren. She has been in the field for 22 years and enjoys reading, helping others and watching the children flourish.
LaTanya Sims
Childcare - Infant Room 1
Ms. LaTanya has been at our center since 2014 and has worked for our Director at a previous center. She is Lead Teacher in our Older Infant room. She is Certified by MSDE and has her Credentialing Level 3, and is currently in college for Social Work. When she is not busy with her school work she is spending time with her daughter, 2 dogs and 2 cats, babysitting and doing hair! LaTanya chose a career in childcare because she loves to watch the children learn through play.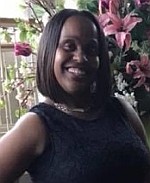 Angela Avery
Childcare - Infant Room 2
Ms. Angie is a native Baltimorean who lives with her husband Lenny and their 4 children and 2 grandchildren. She graduated from CCBC and with her Certification in ECE, and has Level 2 Accreditation. She has been with our school since 2013 and when she is not here she is skating, swimming, reading and having fun with family.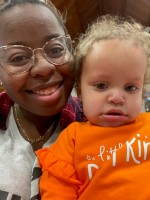 Jourden Howard
Childcare Assistant - Young 2's
Ms. Jourden is our young 2's evening teacher. She is almost finished her certification and she attends Catonsville High School. She started in 2015 and is definitely dedicated to her part time job!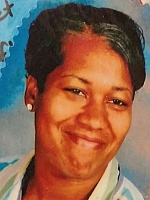 Conchetta Comegys
Childcare - 4's
Ms. Conchetta joined us in 2013 as our 4 Year old Teacher, is Certified in ECE, and has Level 3 Accreditation. She has over 15 years in the field and won the Mayor's "Shining Star" award. When she's not teaching the children, she is roller-skating with her 3 children, making baskets and arts & crafts and squeezes in her church volunteer activities.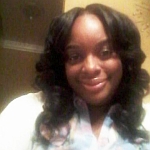 Juannae Johnson
Childcare - Infant Room 2
Ms. Juannae joined us in 2014 and is our afternoon Infant Teacher and she hails from Columbia. She is almost completed her certification with MSDE. When not at AACLC she is home with her 3 wonderful children, her fiancée and her pitbull Diamond. She loves being a teacher because she loves knowing she can make a difference in a child's life.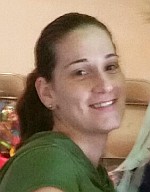 Alesha Eisenhuth
Childcare - Older 2's
Ms. Alesha is a Native of Baltimore in Highlandtown!!! She is a member of the Lumbee Tribe Native American of North Carolina as is her daughter Ebony. Alesha has been in the field for over 12 years and has her 90-hour certification, Infant, Toddler, and School-age Certifications. She also has first aid, CPR, communication, and breast feeding certificates. Ms. Alesha worked for Ms. Kim for 7 years in Fells Point and we are glad she that joined our family in Arbutus in 2014.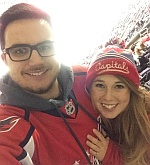 Samantha Carter-Liverman
Childcare - Older 2's
Ms. Samantha joined us in 2016, is a newlywed to Husband Gilbert, and is from Charlotte Hall, MD. She has her A.A. Degree in ECE Birth to 3rd Grade. In Ms. Samantha's free time she loves to run and hike.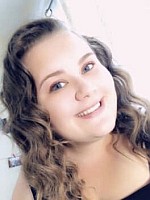 Alyssa Branham
Childcare - Infant 3
Alyssa recently graduated and earned her Preschool Certification. She is part time in our toddlers after school and summers. She loves hanging out with friends and her 3 cats Pumpkin, Zaeya, & Chloe. The best thing for Alyssa about working in childcare is watching them grow.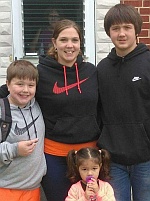 Amanda Serio
Teacher - Infant Room 2
Ms Amanda is a Baltimore native, has been in the field since 2007, and joined us in 2017. She is Preschool Certified and in her spare time when she isn't taking care of her three children, she likes to take hikes in the state parks, swimming and going to O's games.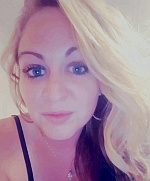 Jennifer Cousins
Childcare - 3's
Ms Jen joined us in 2017 from right here in Arbutus where she lives with her husband and daughter and 3 dogs. She is Preschool Certified and is excited to join our team.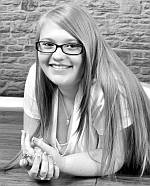 Desiree Rottman
Childcare - Young 2's
Ms Desiree is one of our High School Interns. She started in Infants and is moving up to Young 2s. She has her Preschool Certification and this is her first year in the field.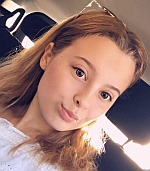 Mary McElroy
Childcare - Older 2's
Ms Mary is our High School Intern and has been with us 2 years. She has her Preschool Certification and is on our Older 2s.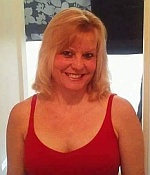 Lisa Metter
Childcare - Young 2's
Lisa comes to us with 29 years experience and is Infant and Toddler Certified and Preschool Certified. She has 2 grown children and lives right in our neighborhood with her significant other Manny and her 2 cats.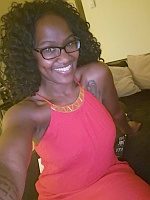 Tierra Bowie
Childcare - Older 2's
Tierra is a native of Baltimore and has her preschool certification. She has been in the field since 2010 and I have had the pleasure of working with Ms Tierra at a previous center.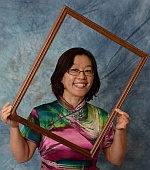 Debbie Guo
Childcare - 3's
Ms Debbie hails from Jinlin China and has taught in China, Canada and the USA since 1993. She has her Degree in ECE and she lives in Catonsville with her husband Chris.